---
2.8 Inch Colour Touchscreen
Lower energy consumption at 12W
Longer durability at 20,000 hours with DLP
Higher resolution compared to LCD

DLP Printer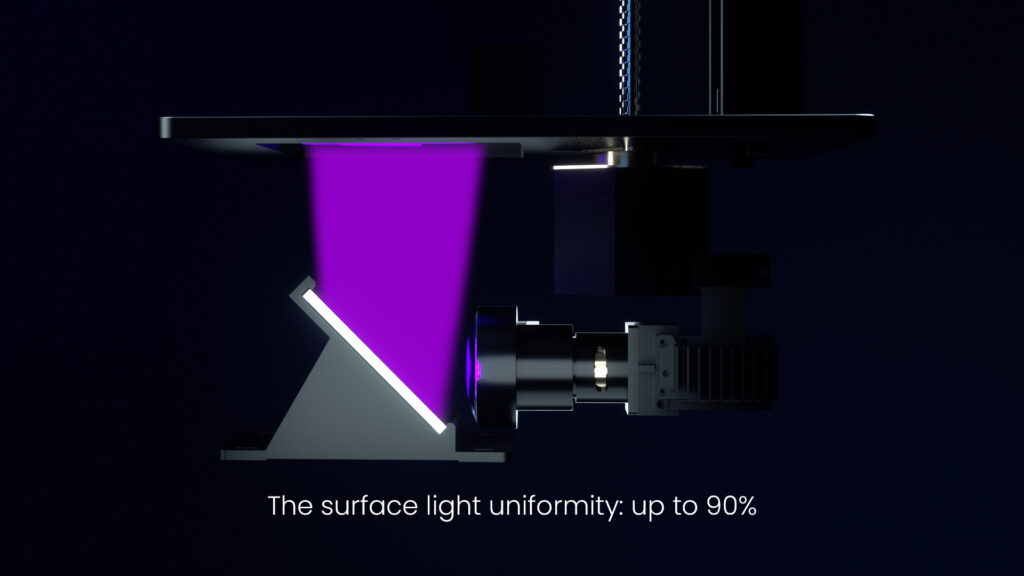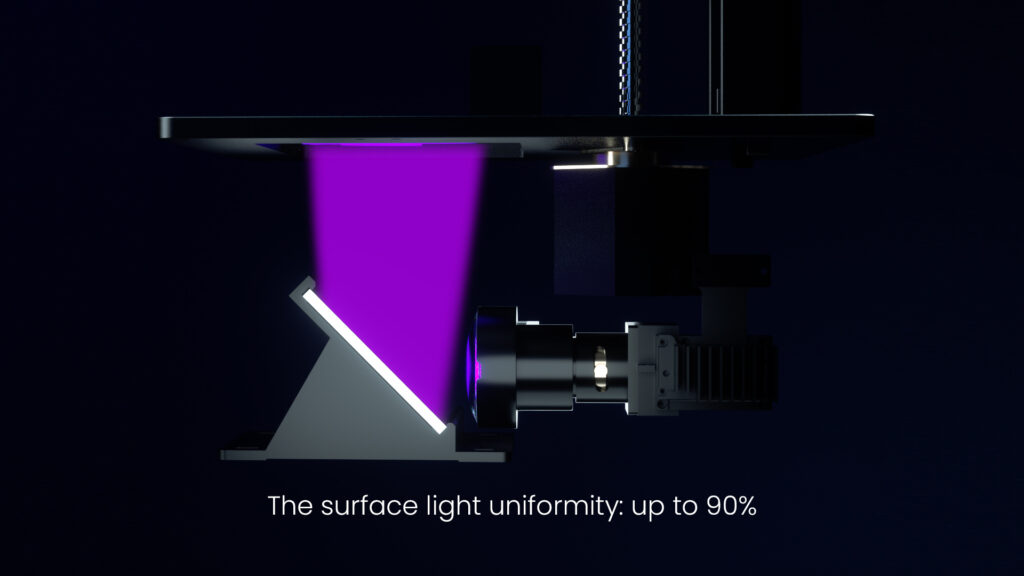 Instead of a laser, a digital light projector is used to cure the resin in a DLP printer. It projects images of entire layers onto the vat's bottom. A digital micromirror device (DMD), which consists of hundreds of thousands of small mirrors, is used to selectively guide light. DLP printers send direct, concentrated beams of light, producing up to 90% uniformity in the projected image.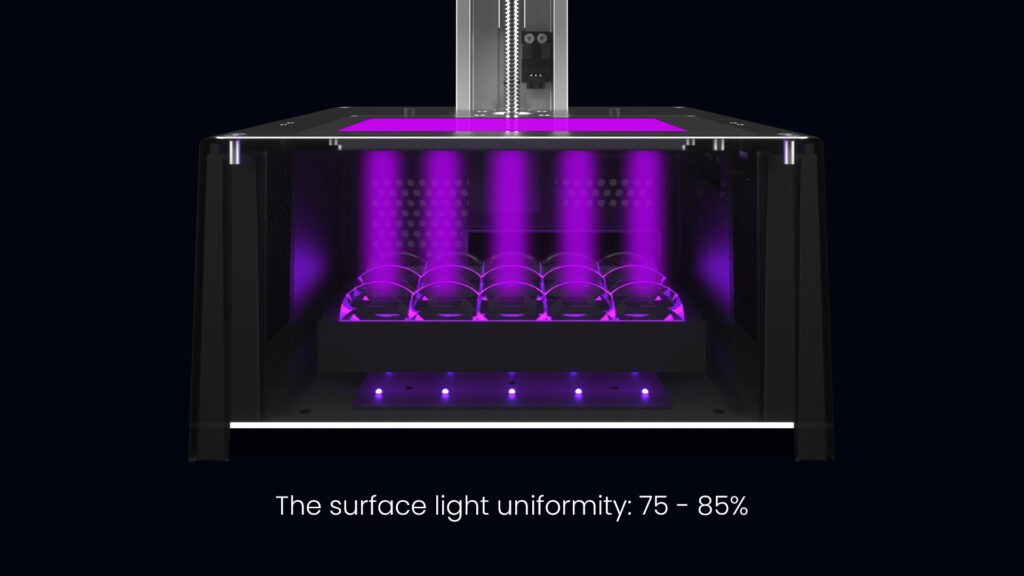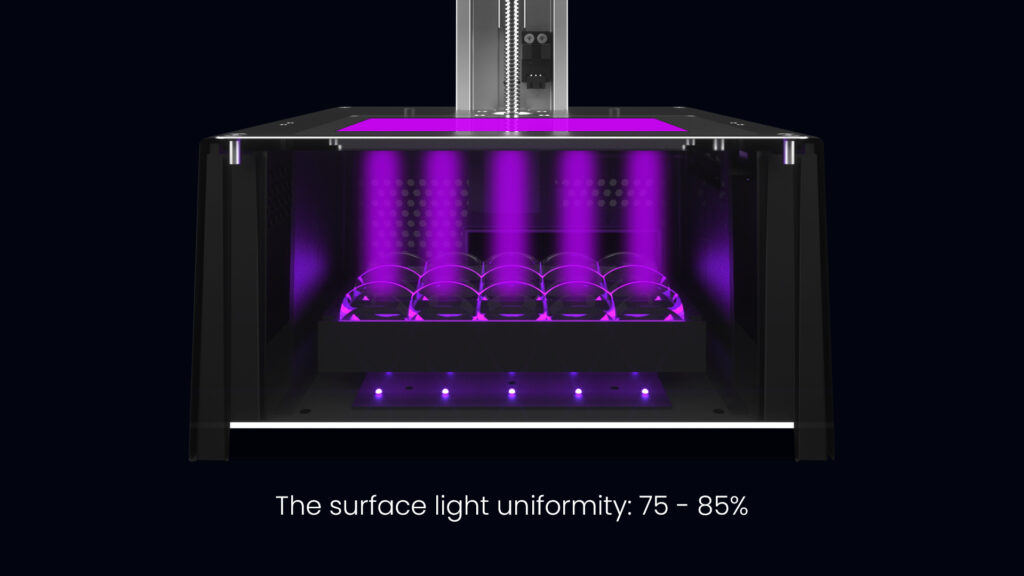 In LCD printers, the UV light comes from an array of LEDs shining through an LCD.  A screen acts as a mask, revealing only the pixels necessary for the current layer. The light from the flat LCD panels shines directly on the build area in a parallel pattern. This indicates that the LCD printer's print quality is determined by the LCD density. The higher the number of pixels, the better the print quality.
Longer Durability, Less Maintenance
In addition to high-precision, DLP technology also pushes the durability of consumer 3D printers to the next level. Longer durability means less maintenance and fewer costs, making it a wise choice in the long term.
Save Energy While Printing
Because of its higher efficiency, the Photon Ultra Doesn't need a mechanical fan, using less power and wasting less light and heat. Unlike LCD printers, the Anycubic Photon Ultra doesn't need frequent screen replacements, saving you money and saving the planet from e-waste. The power consumption of the DLP printer is 60% less than LCD.
---
Share this Product
---
More from this Category