---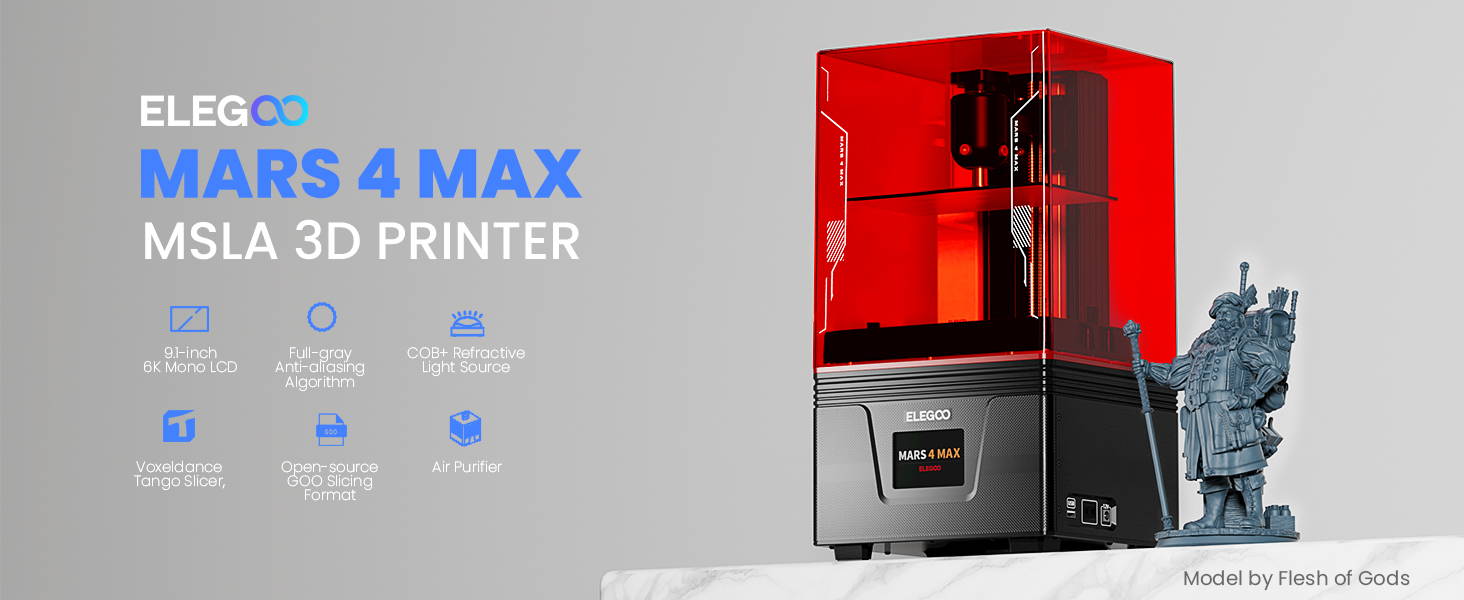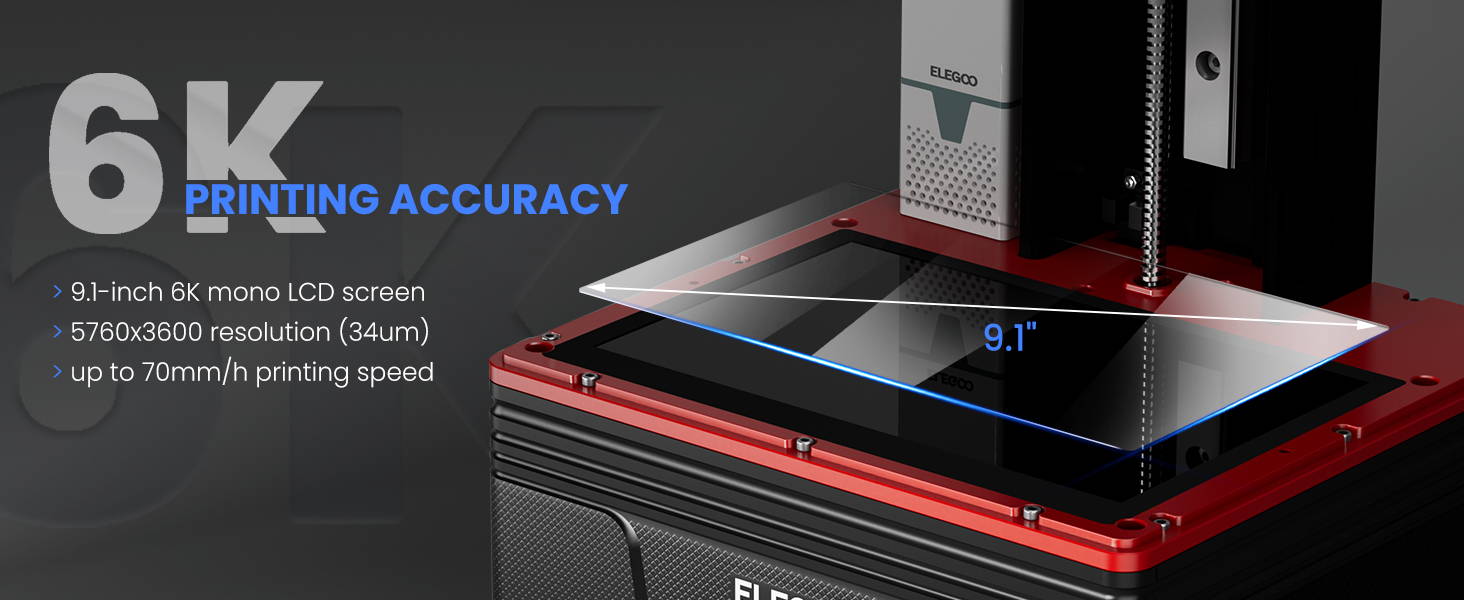 ELEGOO MARS 4 Max features a 9.1-inch monochrome LCD screen with a resolution of 5760x3600 and an XY resolution of 34um, and printing speed up to 70mm/H. The 9H hardness tempered glass with excellent light transmission protects the LCD screen from scratches.
MARS 4 Max adopts the COB+ refractive light source to ensure that the emitted 405nm wavelength beam is more vertical and uniform on the entire LCD screen after refraction. Paired with the full grayscale anti-aliasing algorithm to make printed models with finer and more realistic details and a smoother surface.
The large build volume of 195.84x122.4x150mm (7.71x4.81x5.9 inches) provides you with more creative space to print a large model or print multiple parts in batches, thus increasing your productivity.
Double fan cooling system design, one for air inlet and the other for air outlet, has faster air circulation and higher heat dissipation efficiency, which extends the service life of 3D printers.
It has 3 printing modes: static mode and dynamic mode (including smooth and high-speed mode). In dynamic mode, when the printed model cross-section is small, the print lifting speed is faster to improve printing efficiency; on the contrary, the printing speed will slow down. Combined with ELEGOO self-developed new open-source GOO slicing format, which supports multiple slicing software without restriction.
The plug-in air purifier with a built-in activated carbon filter reduces resin stink for a refreshing printing environment
This item is currently restocking. It may take up to 3 weeks to ship.
---
Share this Product
---
More from this Category