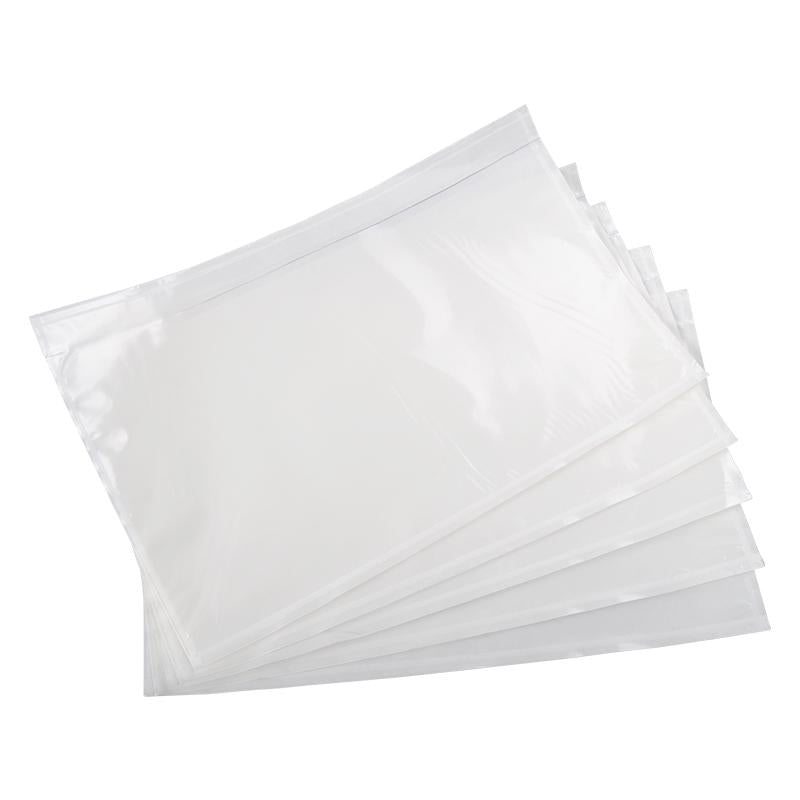 A5 Adhesive Consignment Note for Packing List
---
A5 Pocket Pouch
Transparent Pocket with Adhesive back for Airway Bills or Consignment Notes

Size : 250mm x 170mm

Comes in Qty : 20pcs / 100pcs / 1,000pcs / 5,000pcs

A convenient and simple plastic pocket bag for inserting courier notes, airway bills, consignment notes, letters, documents, labels or anything which can fit in them. High quality self-adhesive backing makes it very easy, just peel and stick! No more packing tapes needed to label your products or items! Give a good impression of professionalism, better safety and as a bonus, waterproof your documents inside!
---
Share this Product
---
More from this Category