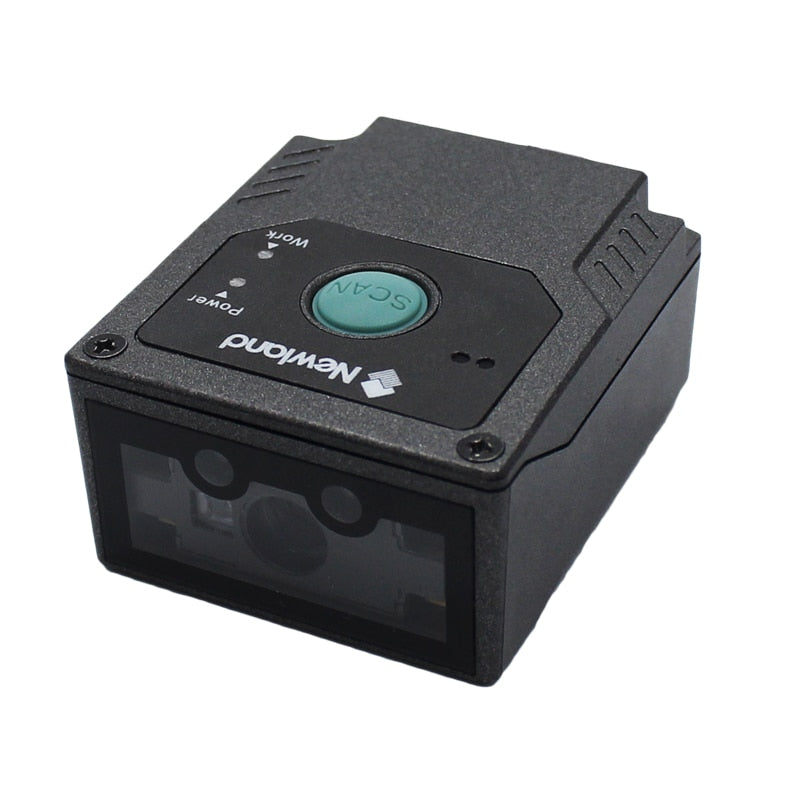 Newland FM430 2D Fixed Mount Scanner
---
The FM430 combines IR sensors and light sensors which helps exhibit an improved sensitivity in activating the scanner to scan barcodes as they are presented, to achieve higher throughput and productivity. The sensor in the FM430 automatically adjusts the supplementary lighting duration based on the light reflected off the barcode.

The FM430 is Newland's most aggressive and efficient fixed mount scanner to date, making it a strong all-round solution. It's equipped with a megapixel camera that scans virtually any 1D and 2D barcode with impressive speed and ease. On top of that, its programming, IR sensor and light sensor help keep users moving, even in low light conditions. The combination of these features is what makes the device really knock the socks off similar scanners in the industry. It allows it to pick up on barcodes quickly, making it easy to use, even for inexperienced users.

Secondly, it ensures this performance is not affected by ambient lighting. The brightness of the fixed mount scanner, which has a white light, adjusts automatically based on the light that reflects off the barcode. This makes it optimal for scanning from phone screens and makes for worry-free scanning in a dark environment.

Additional benefits include a small footprint (41.5 x 49.5 x 24.3mm) and options to relieve manual labor with handsfree scanner or to use a manual trigger button instead. An optional red cross laser aimer can make scanning even more intuitive and and IP54 makes the FM430 Barracuda a reliable option for outdoor use when placed in a housing.
Warranty: 1 Year Manufacturer Warranty
This item is currently restocking. It may take up to 3 weeks to ship.
---
Share this Product
---
More from this Category