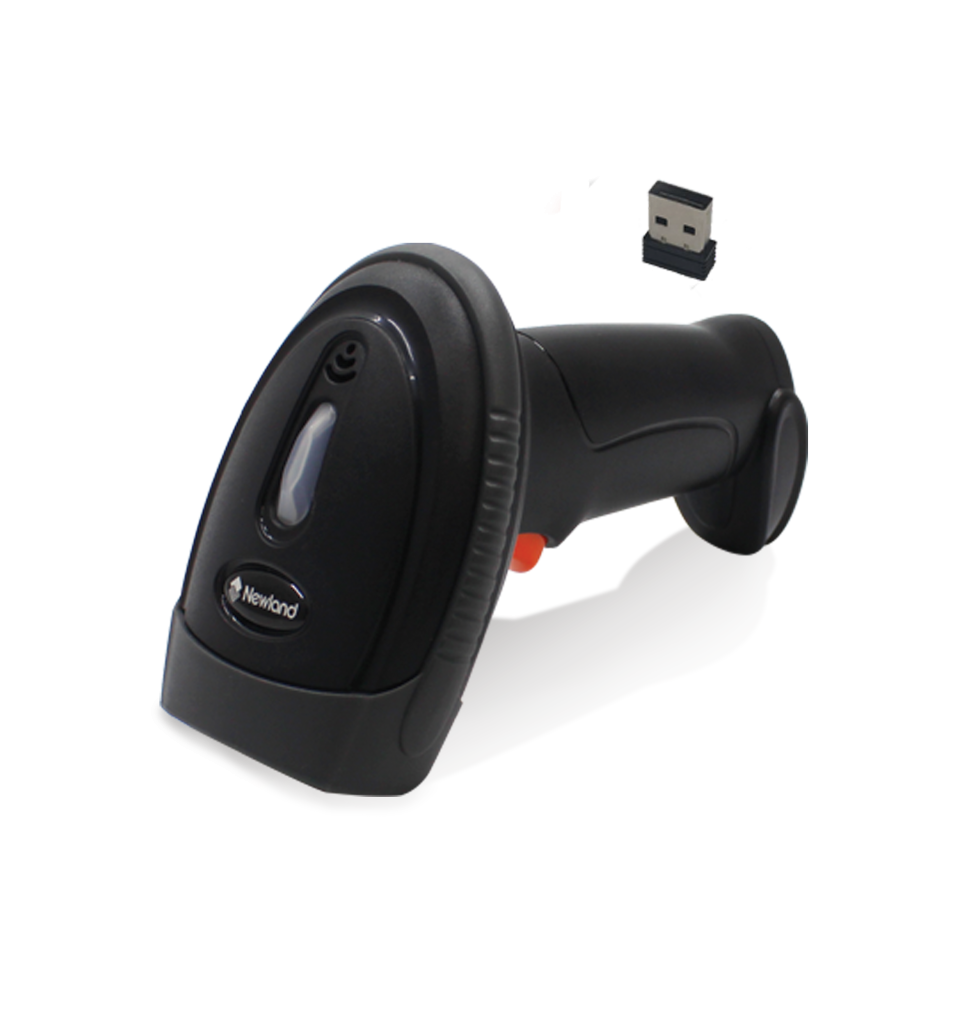 Newland HR20-BT 2D Wireless Barcode Scanner
---
The HR20-BT is an entry-level Bluetooth scanner that is ideal for 1D and 2D barcode scanning.
With the included USB-HID dongle, connect to virtually any device with a USB port or tablets and travel up to 50m away. Whether on the shop floor or taking inventory, the HR20-BT is ready for the job.
Outstanding Performance
Equipped with an outstanding CPU, this wireless handheld scanner can effortlessly capture high-density, high-volume and distorted barcodes printed on paper or displayed on screen.
Reliable Wireless Communication
Adopting the latest Bluetooth 5.0 technology, the HR20-BT is able to maintain a reliable wireless connection to transit data of up to 50m.
Exceptional Battery Life
With 2200mAh batter, it will run comfortably for 12 hours of continuous use. The provided USB cable allows for convenient charging.
Durable Construction
Built into an IP42-sealed and drop resistant (1.2m) housing with no moving parts, fortifies itself inside and out.
This item is currently restocking. It may take up to 3 weeks to ship.
---
Share this Product
---
More from this Category