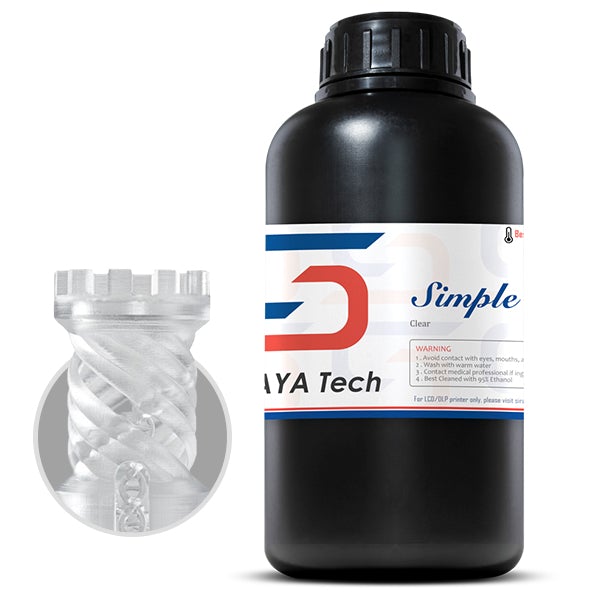 Siraya Tech Simple Resin 405nm
---
While the ideal printing condition for Simple is over 20C, we have printed as long as 15C as long as the bottom layers uses more exposure time

Tired of smelling high concentration alcohol? Simplify your printing process with the Simple resin from Siraya Tech

Simple to clean with 15% alcohol
Easy to print
Fast to print
Simple to clean
Affordable
Works great for large format printer
Less sensitive to temperature
Simple to print, and clean. This resin is great for beginners and professionals alike. Please don't leave the print in water for curing and make sure print is completely dry before post-curing.
---
Share this Product
---
More from this Category