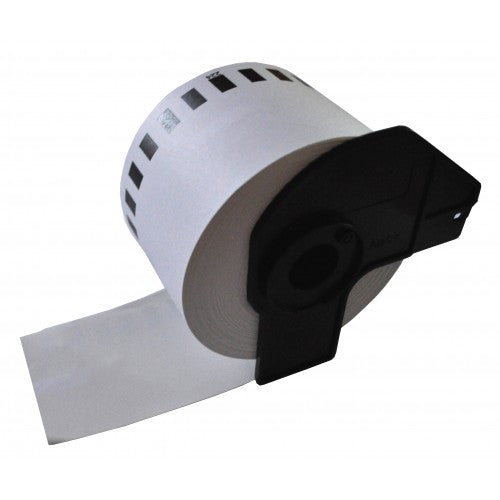 Compatible Brother DK-N55224 54mm x 30.48m Continuous Non-Adhesive Paper Roll (Black On White)
---
This Compatible Brother DK-N55224 Continuous Non-Adhesive Paper Roll (Black On White) is a replacement roll for Brother Quick Label (QL) Series Printer.

The Compatible Brother DKN55224 Continuous Non-Adhesive Paper Roll are especially designed for use in creating smaller-scale print items like visitor badges and table place cards, this DK-N55224 paper roll is also ideal for printing anything that need to contain a barcode, like tickets or shelf labels.
Tape Colour: Black On White
Tape Dimensions: 54mm x 30.48m

This compatible Brother DK-N55224 Continuous Length Paper Label Roll can be used in various Brother QL Quick Label printers including:

Brother QL series: QL-1050, QL-1060N, QL-1100, QL-1110NWB, QL-500, QL-550, QL-570, QL-580N, QL-650TD, QL-700, QL-710W, QL-720NW, QL-800, QL-810W, QL-820NWB

Our products are the compatible labels for the above printers and not the original OEM labels. We are not related to nor endorsed by the named printer manufacturer.
---
Share this Product
---
More from this Category